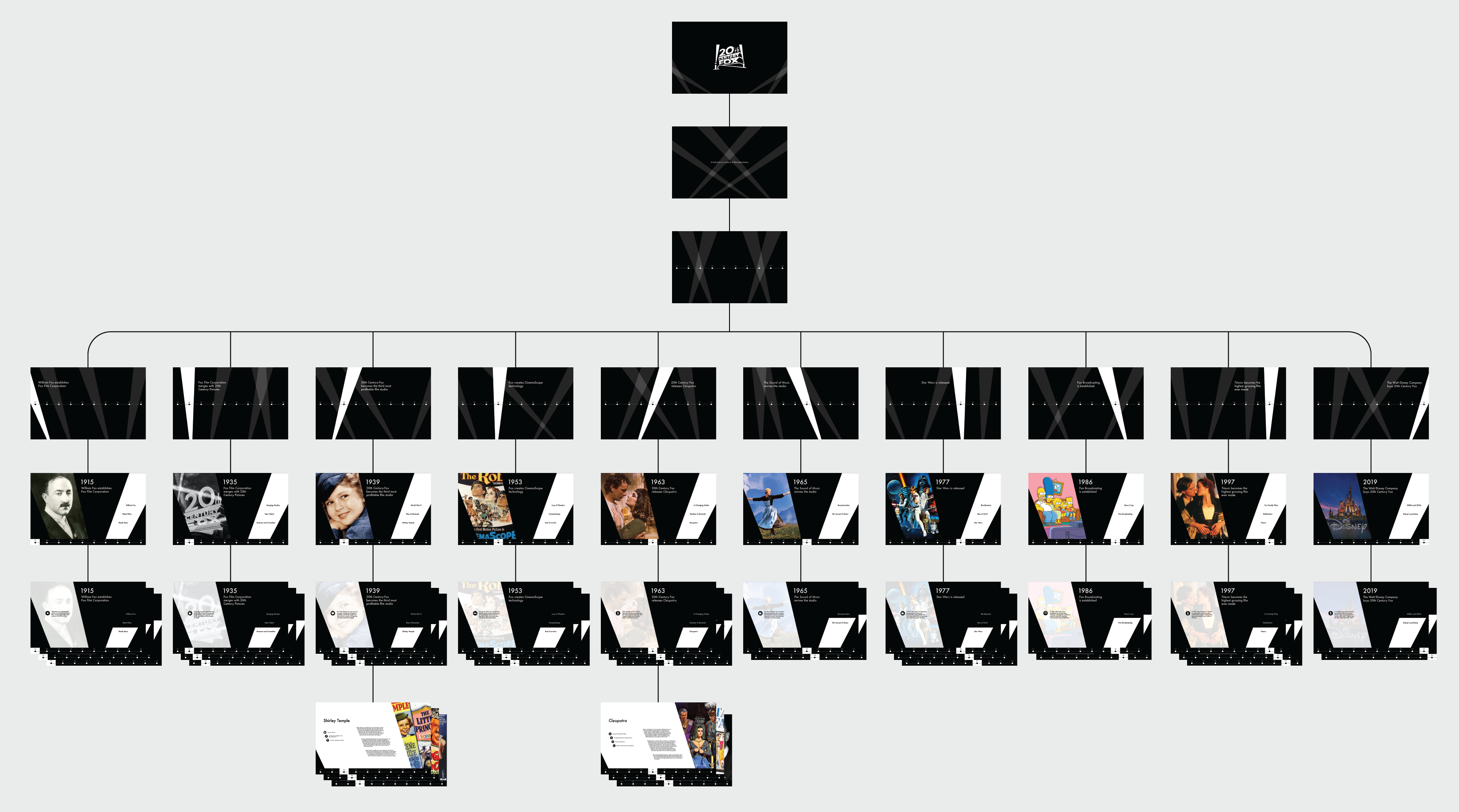 History of 20th Century Fox
Interactive Timeline

To celebrate the long legacy of the iconic Hollywood studio, I created an interactive timeline about the History of 20th Century Fox. Using the brand's recognizable motif of searchlights, users are guided through a visual history of the studio that is dynamic and impactful. This interaction design organizes information into different levels, allowing users to dive as deep into this visual history as they wish. With this interactive timeline, I aimed to tell a visual narrative that is engaging for the user and suitable for the subject matter.